My Team
I take customer service very seriously. So does my staff. Together, we are committed to providing exceptional customer service to all of our clients.
If you need to schedule an appointment or request any other service, please let us know. We will respond promptly.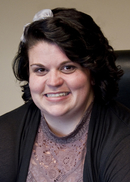 Alissa Ofelia Wertz
Alissa joined our team in the summer of 2016.  Alissa is a native of Stockton, California and a graduate of Northwest College in Powell.  she recieved her degreee in Photographic Communications.  Alissa moved to Billings in October of 2014 and proudly calls Montana her home.
She loves baking, photography, traveling, and everything there is to do outdoors.  Alissa loves and values the relationships that she has with her family and friends.  We are excited to have Alissa on our team and value what she does each and every day.